3D interpretation: black figure amphora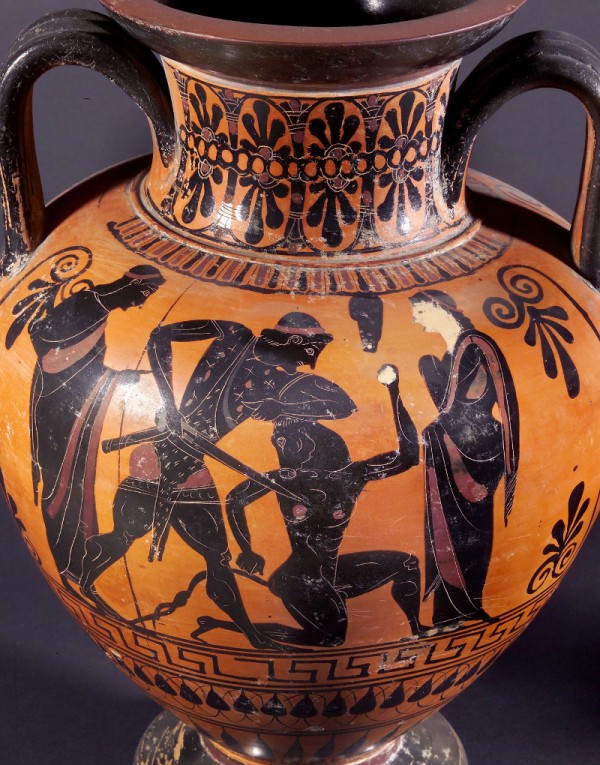 3D interpretation of black figure amphora representing Theseus fighting the Minotaur. Athens 55-520 BC- BnF dep. coins, medals and antiques.
Personal project aiming to recreate in 3D the complete scene appearing on the vase. The idea being to see behind the scenes and to render the volume of these magnificent piece of art.
This concept of modeling from a painted scene could be an educational support (3D printing for example) or a complement to the analysis of the work.
Zbrush, Blender. 2022